Advertising
— Advertising is dead, yet, it keeps getting fatter. So don't feed it, help us re-invent it. Creative direction, art direction, copywriting, adaptation, digital strategy, ideation, and production are some of the things we can do for your brand or ad agency.
Creative Directors: Paula Bourges, Ricardo Cárdenas
Photographer: Bill Wadman
Campaign Idea: Water makes you unstoppable.
How to dance all night long? The answer is crystal clear: Water, a simple formula known as H2O. This billboard is part of a multimedia campaign, powered by Partnership for a Healthier America & Pólvora Advertising, to encourage people in Los Angeles to drink more water.
Creative Directors: Ricardo Cardenas, Paula Bourges
Production Director: Rodrigo Garcia Saiz, Central Films
Agency: Orci
Campaign idea: Performance over perception.
When you have good looks you don't need tricks. Well, maybe just for fun. Beauty without substance is nothing.
Campaign idea: Art is closer than you think.
The idea here was to find actual art pieces that fit in everyday contexts to communicate two concepts, the first, how art is part of everyone's life, and the second, that Museo Tamayo has a very centric location which is very close to most people.
Campaign idea: Toy cars are real cars too.
Fisher Price's Power Wheels is a line of powered ride on cars and trucks for kids. If you can sell cars as if they were toys, why not sell toys as if they were real cars? These print series tries to convey how the buying and driving experience for kids is analog to an adult's experience with a real car.
Ad spread from San Jose Hospital to celebrate one of the most overlooked but important health professionals in preventive medicine, nutritionists.
Creative Directors: Ricardo Cardenas, Paula Bourges
Director: Rodrigo García Saíz
Agency: Orci
Campaign idea: The entry level car.
Who says you can't start at the top? Everything sucks when you're young and starting your new adult life. Everything except your car.
Campaign idea: Is this how you see milk?
African-Americans, Hispanics and Asians are more likely to be lactose intolerant. This campaign was part of a larger effort to educate the Hispanic consumer about the impact of dairy sensitivity in their daily lives.
Campaign idea: Ketchup's evil twin.
Kids love to put ketchup on everything. Ketchup with tabasco sauce, is a whole different story. It's for grownup kids that want to explore their playful evil side.
These two outdoor ads for McDonald's were part of a series to deliver specific communication objectives. The first one was created to announce the opening of a restaurant at the City Zoo, and the second one, to greet commuters passing by a high morning-traffic road in Mexico City.
Creative Directors: Ricardo Cardenas, Paula Bourges
Director: Diego Luna
Agency: Orci
Campaign idea: Futbol Song
25K followers and 1 million views show there's only one thing that is truly infectious: futbol... and music. Ok, two things. Fútbol, music ...and celebrities. OK three. These are the three simple keys for a viral piece. Oh and the Civic. Four. Four things. Good thing we didn't have any space left for cats.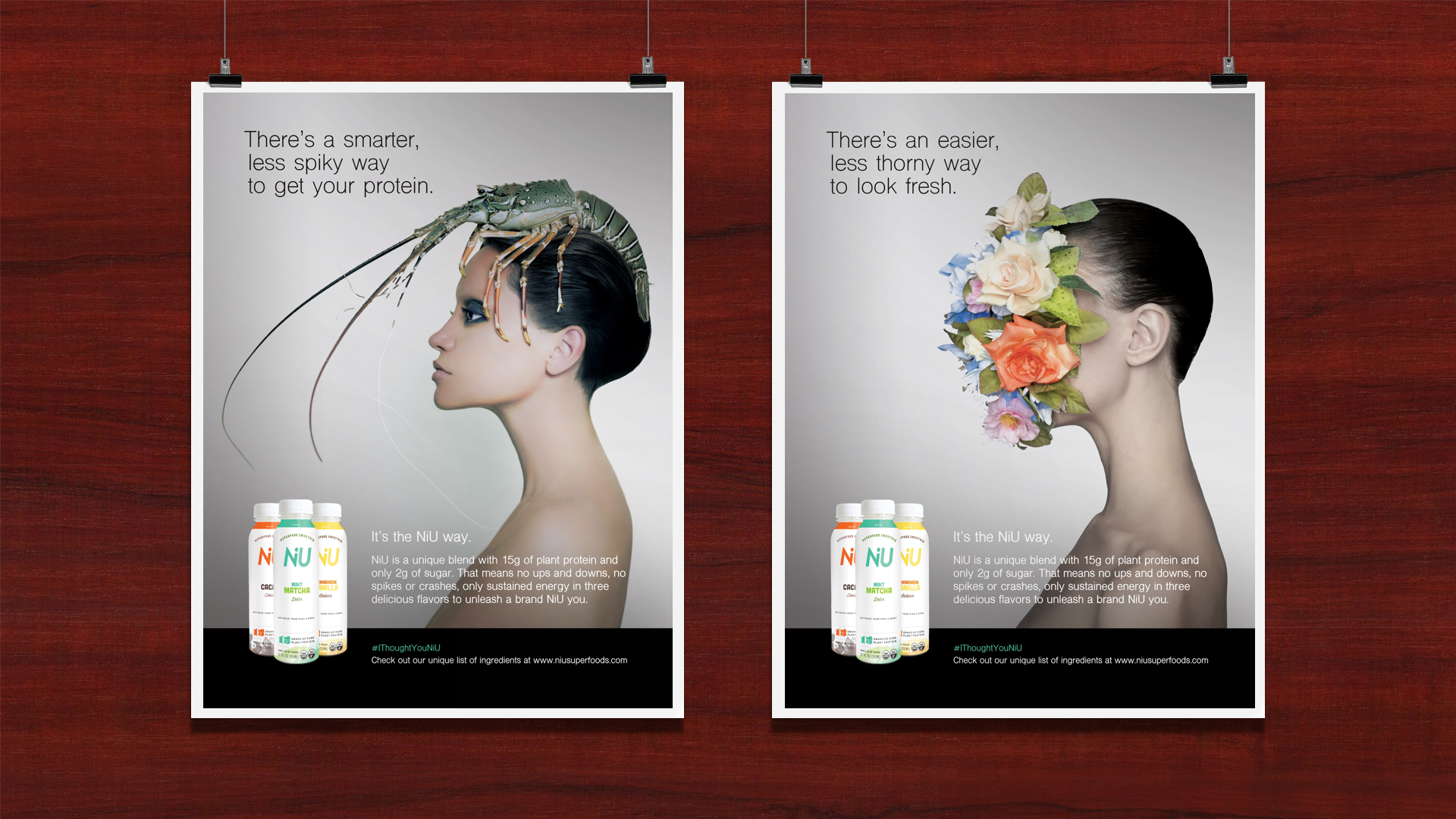 Campaign idea: All you can fit.
A campaign pitch for Latin America that included print, video, web, brochures and collateral. The idea tried to depict not only the variety of stuff you can fit in the fit, but the actual amount, a calculation based on the actual trunk space.
Campaign idea: The horrors of milk.
These fake movie posters were aimed at promoting the brand at a Latino Film Festival and educating the target consumer about lactose intolerance.
Campaign idea. Good Bacteria
Before probiotics were trendy, people feared bacteria. This campaign intended to "clean the reputations" of all the good bacteria out there that were getting bad press because of the bad ones.
Campaign Ideas: Accord Heartbeat and Civic, bumper sticker.
The first ad was intended to communicate the excitement you feel when first driving an Accord.The second print for Civic "My other car is a Civic", was aimed at expressing the consumer's pride of ownership.